Feel the difference in your body , experience the positive life changes you are looking for.
   Whatever your age or  level of physical fitness, whatever  your needs, goals or limitations are today, the 2 Solo or Trio session Intro Offer on the apparatus will help you experience the stability and freedom, both physical and mental , unique to the complete Pilates System.
  Your Intro Offer allows us to understand your body and help you reach your goals safely and efficiently .
Start with one Solo or Trio Introductory Offer. Following on  you can chose from our Solo, Duo or Trio packages
*To make sure you get the full benefits of your Plates with Jane introduction, all Offers and are valid for 2 weeks only.
** 1 Offer per person 
2 Solo sessions  : 98€
or
2 Trio classes  : 52€
How can I get started on Pilates Equipement ?
You probably know about Pilates on the Mat , but the Mat is only part of a complete integrated apparatus System created by Joseph Pilates.
The equipement supports and accompanies your body making the practice safe, efficient and accessible for all body types regardless of age and physical fitness.
We recommend all our clients take one of the Introductory Offers to get acquainted with the practice and equipment in safety and confidence before joining a Trio Class or Duo Session. Contact us below :-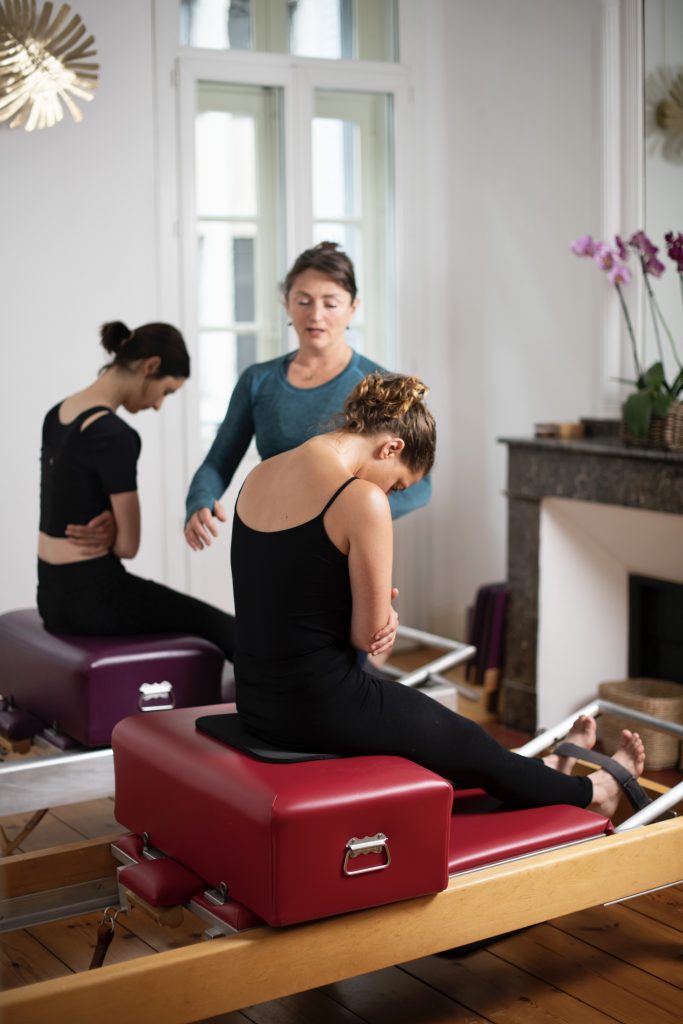 Book a free 15 minute intro consultation with Jane to find out what we can do to help you achieve your goals.
Purchase your Introductory Offer
Book your 3 private Introductory sessions
Tell us what you need: book a call with Jane
Frequently asked questions and answers