Transform Your Health, Happiness and Quality of Life with Classical Pilates
Romana's Pilates with Jane Allan in Central Toulouse, Occitanie , South West France
A Fully Equipped Classical Pilates Studio
Reformer, Cadillac and the complete Pilates spring loaded equipment System  in the historic Centre of Toulouse.
Resolve back, neck and joint pain
I help people overcome chronic limitations to safely commit to regular exercise to improve their daily lives and well being.
Personalized tuition, adapted to your body
I am Classically trained to zoom in on my clients' needs and by working deep into the System I rebuild strong, core abdominals and restore the spine's youthful lift, flexibility and length.
Talk to us to find out what we can do to improve your life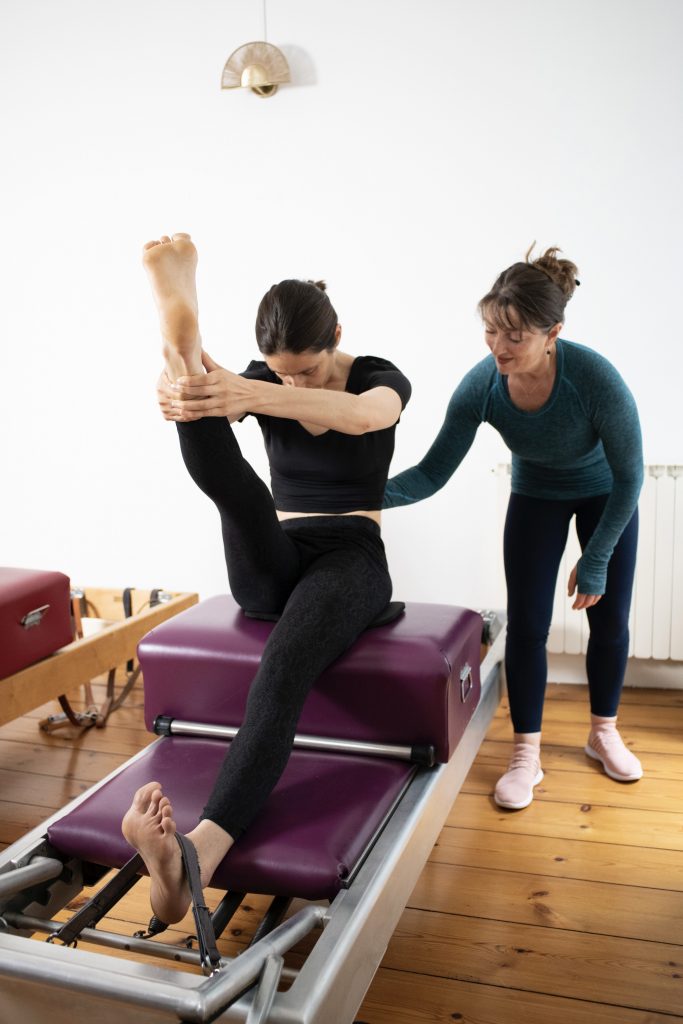 Meet Jane Allan, Pilates Instructor and Studio owner
With 15 years teaching experience I was certified in 2007 with Romana's Pilates in New York – the internationally recognized Gold Standard in  Pilates Teacher Training  and Continuing  Teacher Education. I am also a member of the administrative board of Federation Professional de la Methode Pilates (FPMP).
Rediscover the joy of a body freed from tension and pain, ready to face all challenges!
Get a great mat workout directly in the comfort and safety of your own home. Private session and group classes, live or on demand.
Jane is certified to design and deliver specialized fitness programs to sufferers of chronic illness referred by doctors. Movement is the Medicine of prevention and alleviating symptoms.
We offer a special discounted price for Solo and Duo sessions as well as occasional Teachers Workshops for Pilates professionals interested in the Classical Method. Please contact us for rates.
AFFILIATIONS & CERTIFICATIONS
Schedule Your Free Consultation
Find out what Pilates with Jane can do for you
Book your first Pilates session